Announcing our 2011 Theme…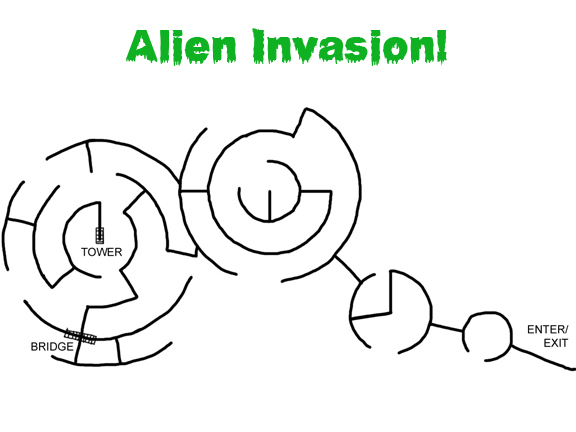 Do you believe in aliens? We do. Check out the mysterious crop circles that appeared in our field on one hot summer night. Will you brave the chance of being abducted by aliens to locate all the markers and spell the hidden word? This corn field is not haunted by us, but we can't guarantee that there aren't aliens out there.
About Our Corn Maze
Glacier Rock Farms started their Corn Maze in 2005.
Objective: To navigate your way through the maze to locate up to nine maze markers, each with its own stamp. Once you obtain all the stamps you have to navigate your way out of the maze. There are also "hidden" maze markers that contain letters. Unscramble the letters to spell a secret word.
Glacier Rock Farms Corn Maze is designed every spring for the specific field in which it will be planted. Each year is a new theme. We design the corn maze on grid paper that represents the field shape and size. Then, once the corn is planted and starts to grow, we grid the field with flags and begin to "cut" the corn maze into the corn field. We use the grid paper design and the flags in the field to guide us where to till the corn under. The process of "cutting" in the design takes anywhere from 1 day to 2 weeks depending on the size of the field, the detail of the design and the weather. A few weeks to a month after the design has been cut it we go over the paths again with the rototiller to till under any corn that still grew and the weeds. In the fall, before we open we walk the paths with weed kill to get rid of the weeds as well as pull all the corn leaves off the sides of the path so our guests don't get hurt by them. We place the markers in their locations and then the corn maze is ready to be discovered!