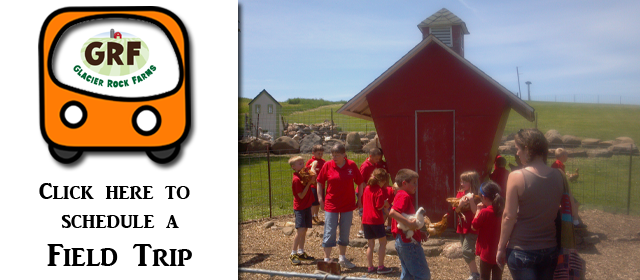 We LOVE our trip to the farm!  Mrs. Schilling always has the farm in tiptop shape, and our guides are always amazing.  Last year, Doug followed us for almost our entire tour!  The kids made a friend they talked about and prayed for all year!  So cool!  Nowhere else could my students have an experience like the one you provide.  Thank you!
Unknown Teacher
On behalf of my first grade class and the chaperones that accompanied us on our trip on Friday, I would like to thank you for a wonderful time!  My class is still talking about the many experiences they had at your farm.  The parents expressed to me that it was by far the best educational, hands-on field trip any of them had ever attended.  I had been on many trips as a teacher and I have to agree with them.  Thank you so much for a fantastic experience.  We hope to see you all again.
Laura Patterson, Our Redeemer Lutheran School
The first and second graders at Christ the Lord in Brookfield thank you for a wonderful day at the farm.  I liked that the trip was well organized and that the kids learned while having fun.
Sarah Michelle, Teacher
I just wanted to let you know how much we enjoyed our trip today. The whole experience was great. I especially want to thank Ginger for her outstanding job with my preschoolers. She really knew how to reach them at their level. I have been on many trips where that is not the case, so I really appreciate someone who engages the children. Thanks for all your help while planning our trip. I will certainly be back again.
Mount Calvary Lutheran Preschool, Sandy Sebald
We want to thank you for a wonderful day at your farm on October 17th.  Even though we got soaked in the morning, we thoroughly enjoyed the whole day.  We are looking forward to coming back next year.
The Kindergarden Staff, Prospect Elementary
As always, the trip we took on Friday, October 21, to your farm was exceptional.  The people were so friendly, patient, and courteous.  Although it has been several weeks since our trip, the kids are still talking about what a great time they had and how much they learned.  Your farm is at the top of my field trip list, and I continue to share your program with my colleagues and friends.  Thank you for your contribution to our learning.
Unknown Teacher